Welcome to the Animal Jam Users Wiki!
Welcome to the Animal Jam Users Wiki! Please keep in mind that we hold no affiliation with the game. Anyone can join this wiki of 21 users who have currently made 72,856 edits on this wiki. If you need any help then just ask an administrator.
About
Anyone can edit, add, or browse the pages on this wiki.

Some things included on these pages their looks, animals, pets, activity and even more!

If you are unsure on the formatting of pages, please look at the example page.
Featured Article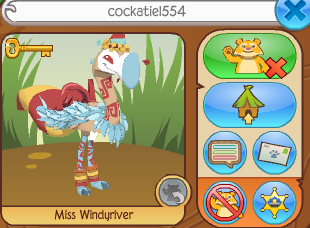 Cockatiel554, who also goes by Cockatiel or Saki, is an AJ player who has been playing since 2016. She is currently busy, and thus inactive for the time being.
Animal Jam Users Wiki Staff